We work Round the Clock to support our hiring partners
What we do
How are we different vis-a-vis regular placement agencies or Job Portals?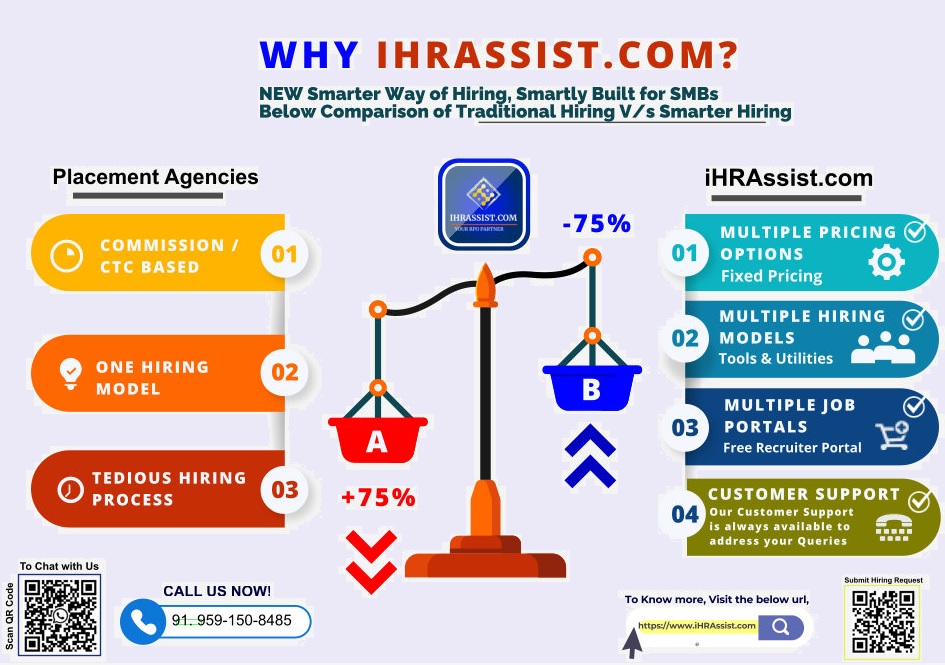 Interested, Want To Know More
The Advantage
ADVANTAGE SMBs / SMEs
---
End-2-End Hiring.
Multiple Hiring Options.
Multiple Job Portals
Fixed Pricing
Customer Support
---
Eazy Hiring 2-in-1 Platform with HR services and access to Multiple Job Portals for your Hiring Needs!
Have Questions?
Frequently Asked Q&A
1
Do I need to get into contracts or monthly subscription?
We don't believe in locking our customers in long-term contracts, You decide and we will do the work for you. Engage & Dis-engage as per your needs!
2
Do I need to pay separately for HR services and Job Portals access?
HRAssist.com offers unique 2-in-1 platform when you book a Eazy-Hire, Flexi-Hire, Virtual / Dedicated HR, Access to supported Job Portals and Resume database is FREE so no need to pay separately.
3
Do you have a free trial?
Registering your Recruiter Account, Posting Jobs is FREE. Value Added Services comes with Affordable Hiring plans to suit every budget and need.
4
I just have one requirement, can iHRAssist.com team help?
Yes, Ofcourse - For us every hiring requirement is important whether it is one or many.
5
Is there a scope of work defined?
There are different types of pre-defined scope of work available and any specific uncovered requirements can be mentioned while submitting your requisition for us to include in the scope of work!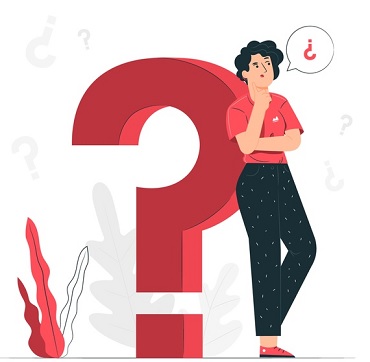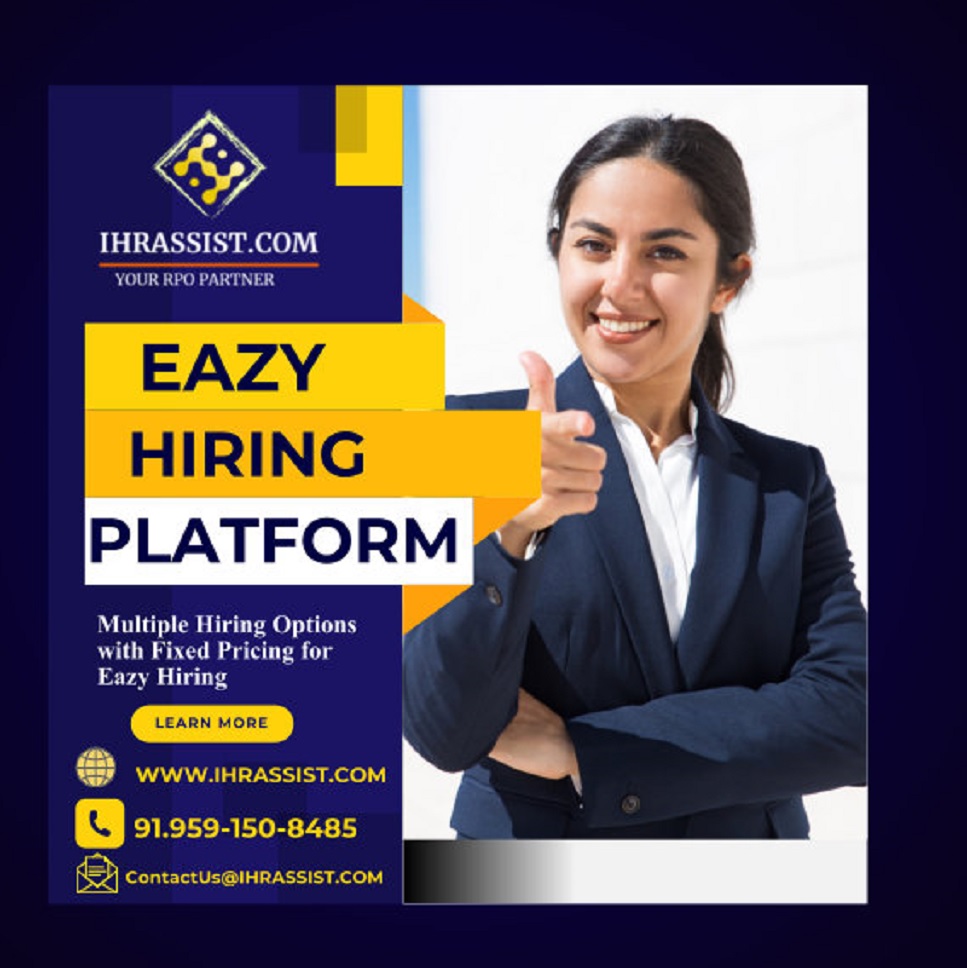 Why iHRAssist.com?
Why iHRAssist.com?
---
iHRAssist.com is an End-2-End Eazy Hiring Platform with access to Multiple Job Portals, Multiple Hiring Options, Fixed Pricing provides dedicated support and moreover bring tremendous experience and structured process to your hiring needs!
Partner with us and we will assure that you will never look back for your Future Hiring Needs.